With a single called 'Neva Soft', it wasn't hard to think up a little game for Ms Dynamite…
It's about time someone asked Ms Dynamite about that naughty single name of hers – the title 'Neva Soft' conjures up all sorts of sordid thoughts in our innocent minds.
Ms Dynamite – whose real name is Niomi – reckons willies didn't even cross her mind when she thought up the title, in fact, it got her all embarrassed when she realised.
After popping into the office (we know, we need to get more interesting walls) last week, we had a ruddy nice time with Ms Dynamite. We particularly like that she turned up with a packet of Chipsticks.
Other than chatting about the success of her new single Neva Soft, which came out on September 4, Ms Dynamite told us all about recording Gary Barlow's charity single with all sorts of famous types, plus she played our awfully fun game about showbiz men and whether or not she'd 'go there'.
Watch the video to find out who she fancies a piece of (Peter Andre? Really?)…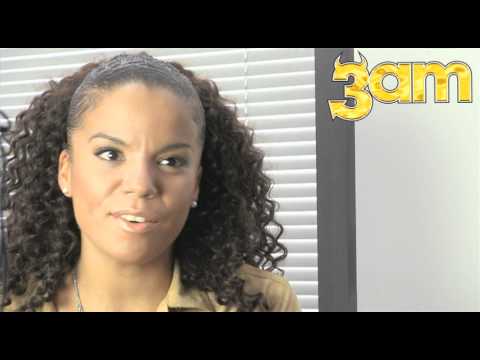 Leave a Comment
You must be logged in to post a comment.