Ms. Dynamite duets with Katy B and…Justin Bieber?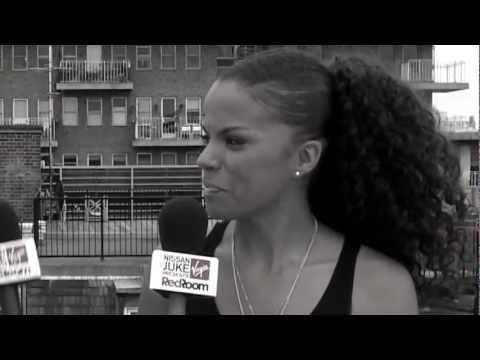 Ms Dynamite returns for a rooftop interview with Ms. Dynamite.
Will Ms. Dynamite free run in heels? Do the shades suit Red Room host Rich Clarke? Find out how Ms. Dynamite got together with Katy B before the 'Lights On' singer made it. Discover more about Ms. Dynamite's new album and single 'Neva Soft'. Would Ms. Dynamite duet with Justin Bieber? Who knows…if her cousin has her way. In the meantime, down to serious business… Is the poster advertising Ms. Dynamite's old album for the past eight years still up near the printworks in Manchester? Tweet us, we need to know. It's standed the test of time, you know.. Watch Ms. Dynamite's possible collaborator Justin Bieber in the Virgin Red Room.
Leave a Comment
You must be logged in to post a comment.